Music
Six Reasons Why Hip Hop Lives Here – ATL
By
|
Since the Freaknik era, Atlanta has steadily increased in its musical credibility. Dishing out artists such as Kilo Ali and Raheem the Dream, the Atlanta music scene was fueled by infectious beats and booming bass. The Southern capital became largely known for its party scene, allowing a majority of its artists to garner fame via club bangers and strip club anthems. As the mid 90's approached and hard core rap took precedence, music took a shift on a national scale. This shift birthed Atlanta music phenoms such as T.I. and Outkast, lifestyle rappers who possessed more lyrical substance than the creators of "Bankhead Bounce". Each year Atlanta proved that its sound was culturally adaptable, and a dynamic force to be reckoned with. But the year is 2015: Is Atlanta merely adapting to Hip-Hop trends, still a second string contender behind the Hip Hop force that is New York? Or has the Georgia City transformed into a catalyst for Hip Hop progression? You decide after reading 6 reasons why Hip Hop lives here – ATL.
Photo Credit: Twitter
Because Andre 3000 Let Y'all Know, "The South Got Somethin' to Say"
Not only is Andre Benjamin a Southern legend, he might also be the sole reason as to why Atlanta has a voice in Hip Hop. Because of his speech at the 1995 Source Awards, Atlanta was provided the chance to show the world just how musically ingenious the city really is. After winning the award for Best New Rap Group, Andre 3 Stacks and Big Boi were met with boo's and dissatisfaction by a high energized East Coast/West Coast crowd. But instead of allowing the intensity of the room to steal their joy, Andre maintained his cool and put Atlanta on the map. He commented on the "close-minded" people that refused to listen to their "demo", ending his speech with "The South got somethin' to say". Andre 3000 left audience members on the edge of their seats wondering what this country teenage rap group would produce next.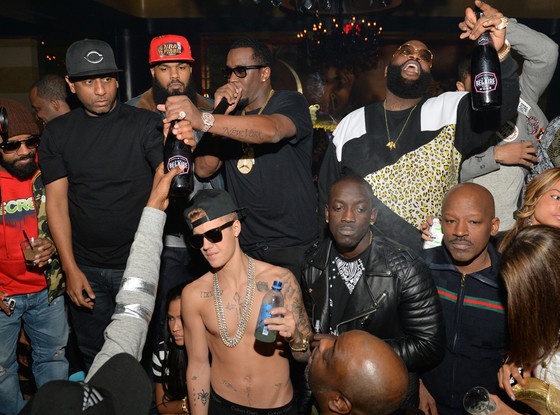 Photo Credit: AGEntertainment
The Numerous Artists that Rep Atlanta, but Weren't Even Born Here
Name dropping is often done to establish validity. It seems as though every rap artist has to mention their ties to Atlanta. Mentioning the southern city establishes credibility with fans and status within the industry. Repping the A-T-L creates a sense of musical relevance. You're cool if you're from Bankhead, the West Side, Zone 3, or any other urban area within HWY 285. Shad Moss, formerly known as Lil Bow Wow, launched his career as a proud Atlantan, but is originally from Columbus Ohio. I'm sure he was following the footsteps of his label partner Da Brat – a native of Joliet, Illinois. Usher goes hard for Atlanta despite his Dallas, Texas roots, even encouraging his protégé Justin Bieber to rep the A in his debut single "One Time". Arguably the most notable Atlanta lover of all time? Drake. Aubrey Graham seems to be obsessed with the Atlanta Hip-Hop movement, infatuated with the club scene and eroticized stripper lifestyle, and captivated by the rap trailblazer that is Future Hendrix. Atlanta is hot right now, and everyone wants a piece of it.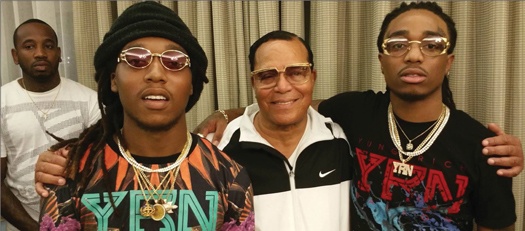 Photo Credit: www.FinalCall.com
3. The Civil Rights Movement
Atlanta, Georgia is a prominent Southern city that prides itself on the uplift of African American people. Serving as the birthplace of Martin Luther King Jr., as well as other Civil Rights activists, Atlanta is rare in its ability to systematically create some form of African American "freedom".  Often coined the Black Mecca, this growing city is home to burgeoning Black youth with an elite Black community encouraging their success. Because of the Civil Rights Movement and the cultural progression it garnered, urbanized youth are allowed to succeed while maintaining a sense of identity and connection to their heritage. This type of confidence is not often found in major cities. With legendary locations such as Auburn Avenue and the hub that is the Atlanta University Center, brown skinned teens are backed by those who have paved a way for their development. Although accepting of a range of creative contributors, Hip Hop is Black art and is for Black listeners, and Atlanta is the go-to city for Black people.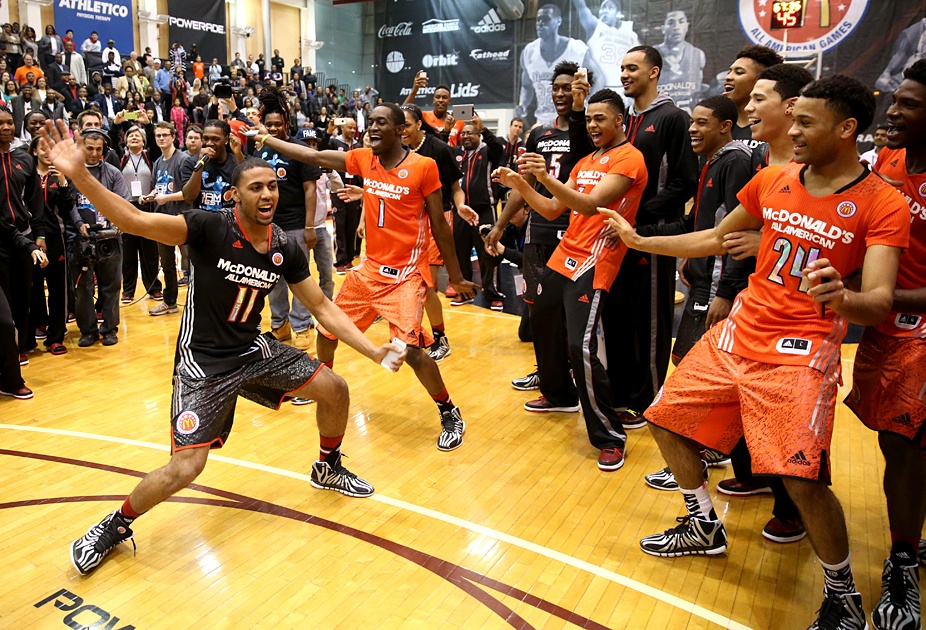 Photo Credit: www.TheMash.com
4. Because Atlanta's Dances are Infectious
It's not unusual for rappers to practice choreo with their homeboys.  Right? Receiving backlash from outsiders, Atlanta's Hip-Hop scene is partially famous due to the city's love of dancing. Trap Music still exists of course, but the entire country is moved by the dance sensations that emerge from the A-T-L. Creating a sense of happiness and cultural togetherness on a national scale, Atlanta is at the center of Hip Hop music trends. With the introduction of the Bankhead Bounce also came the Tootsee Roll. Two years later there was the Rag Top. Then came the early 2000's, when we snap danced and walked it out, shoulder leaned with Young Dro and cranked it with Young Joc. We Swag Surfed until it was time toBeef It Up. And now we Nae Nae, Yeet, Whip, and hit the (Rich Homie) Quan. Home to a long list of dances that have taken cities by storm, Atlanta moves a Hip Hop nation.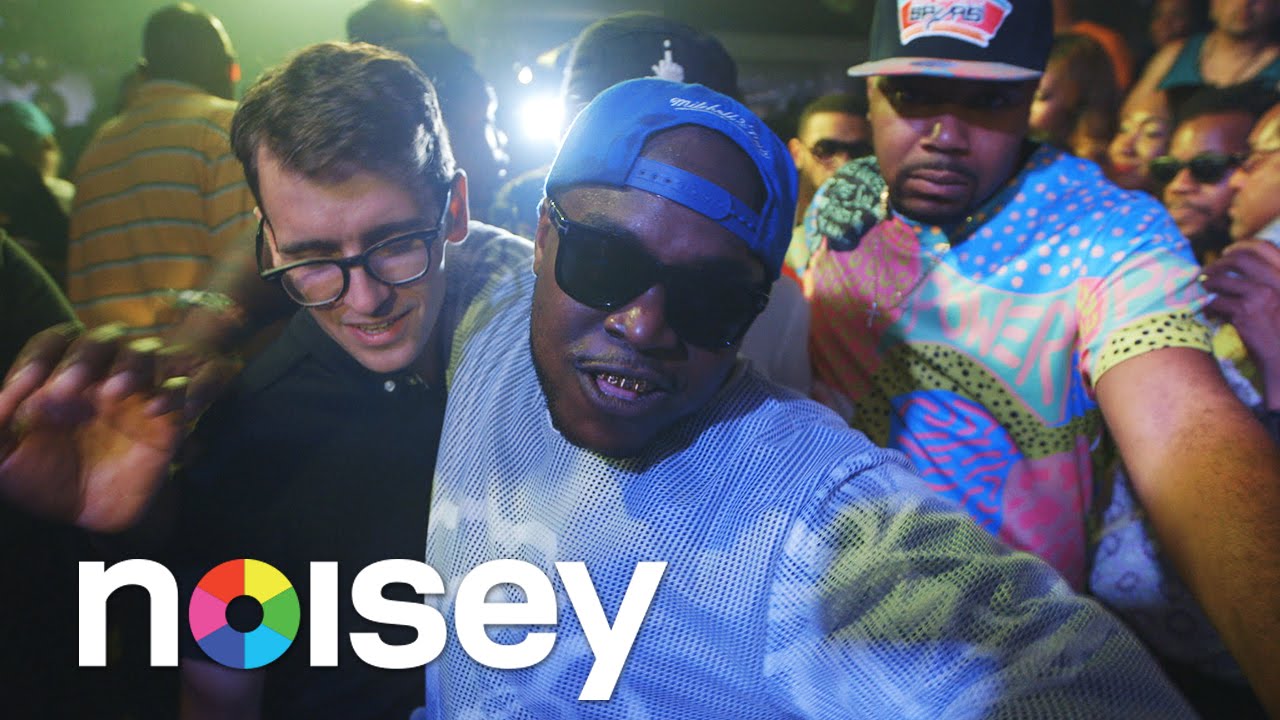 Photo Credit: Noisey
5. Because Noisey Devoted an Entire Docu-Series to the Atlanta Rap Scene
Noisey.com, a hub for music fanatics, was launched in 2011. The site has increased in popularity over the last two and half years. After partnering with YouTube, Noisey has grown at an extreme rate given its docu-style videos. In its most recent attempt to dissect the lives of both rising and established artists, Noisey creates a docu-miniseries featuring the heavy weight rap artists of Atlanta, Georgia. Noisey invites you into the Trap, a Hip-Hop subculture composed of producers, artists, and illegal wads of cash. After painting a vivid narrative of the Atlanta music scene, a large portion of the internet world is now paying homage to the Southern musical capital.
"Atlanta's basically the capital of the hip-hop industry — Black Hollywood." – Thomas Morton, Noisey Atlanta Host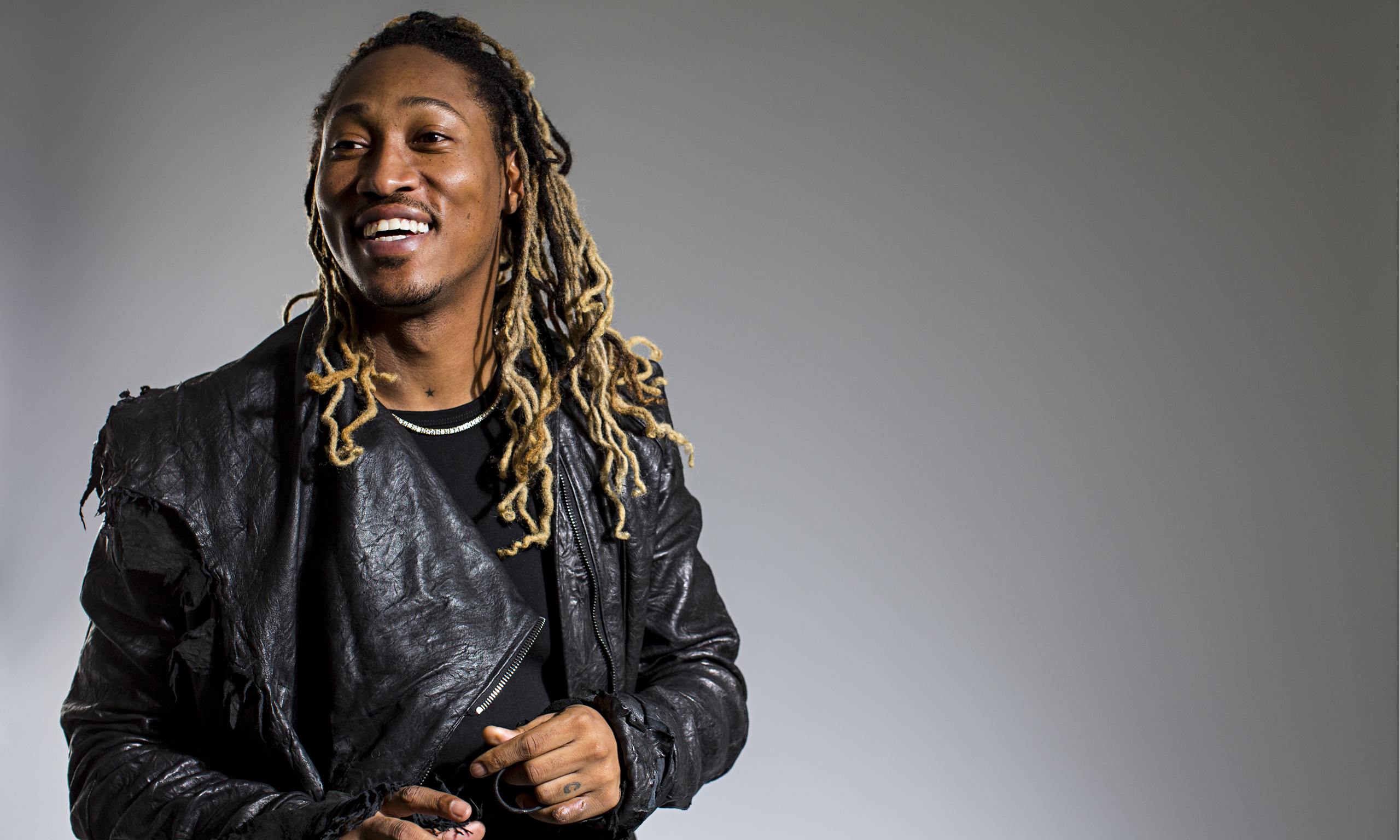 Photo Credit: ArtNews
6. Because Numbers Don't Lie
Atlanta is making a name for itself via radio air plays and internet downloads. 18 songs of the top 100 for Hot New Hip Hop come from Atlanta artists. This does not include the Atlanta and/or Georgia born producers that help create popular Hip Hop tracks such as Mike Will Made It. Silento, an Atlanta native, takes the number two spot for the top 100 Hip Hop tracks on iTunes. His viral hit "Watch Me" has awarded him mass appeal on a global scale, and is one of the 12 tracks from Atlanta artists that have made it to this list. Not only does Atlanta demand purchasing power, Atlanta based artists often appear on billboard charts repeatedly.  The most coveted countdown, Billboards, is home to several ATL-liens. Silento appears at number one, surpassing repeat offenders Rich Homie Quan and Future. These artists are featured in the top 15, and are scattered elsewhere throughout the reputable countdown.
This story is also published on A3CFestival.com.